Recently I start toying with ND filters what made me start thinking about my pictures in a completely differed angle. Dramatic clouds always look good in photography but this time I needed them to be moving fast; faster they move, more blur on the sky I would get therefore specific weather is one of the requirement for good long exposure shots.
[section_break]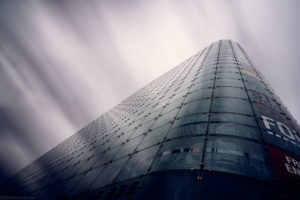 Today was the day with very favourable weather for kind of look I was after. Even though chance for rain was very high I went on little cycling photo trip. First picture was of Orbis building. Unfortunately they put this big ugly letters on the front that I very much dislike and perhaps black and white version of this image could probably do better job taking attention from it but I decide to go with colour anyway.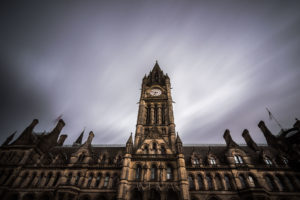 Next stop was majestic town hall building where I used similar setting in order to get that look. After this I rode to check if work around library was done what would enable me to photograph it with wide angle lens but although you can enter inside, area around it is still full of fences and road work not done yet. Despite little rain I went for one more stop at the Betham tower, highest structure in Manchester.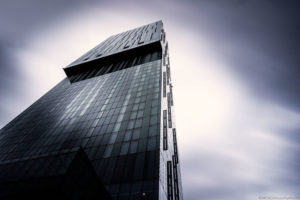 In all thouse pictures I've used zomei ND 10 stop ultra thin filterOverall, in spite of giving quite a bit of blue cast I like this piece of glass and in future I will try to exprore new ways of using it.